Spida Mount - Universal Phone Clip
The Spida Mount latches on to just about anything with a flat surface. It's the perfect mount with the flexibility of being put in several places in your car or home. No glue, no stick, JUST CLIP!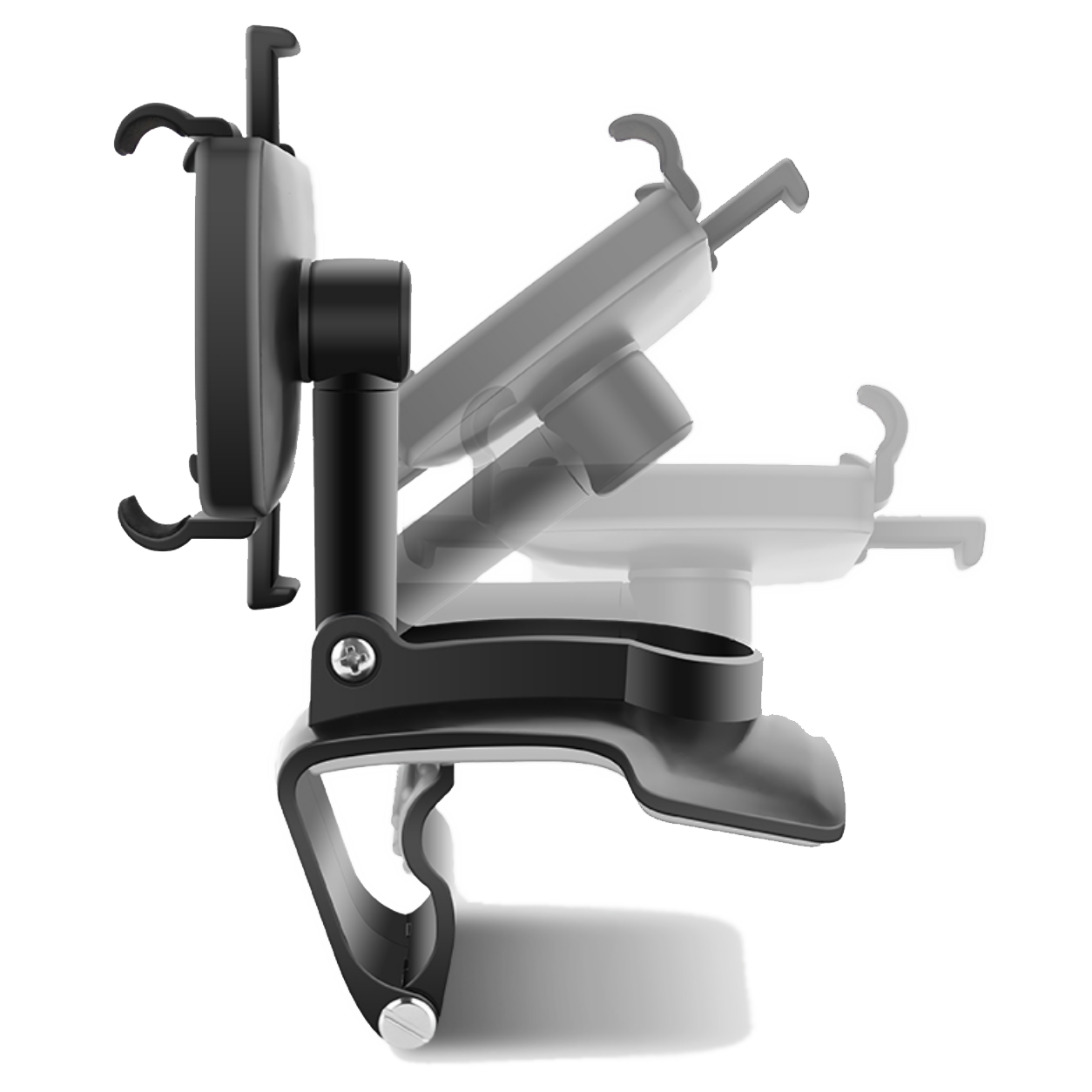 Firm Grip that holds firmly to your surface

Universal phone compatibility

Long Lasting and ultra-durable material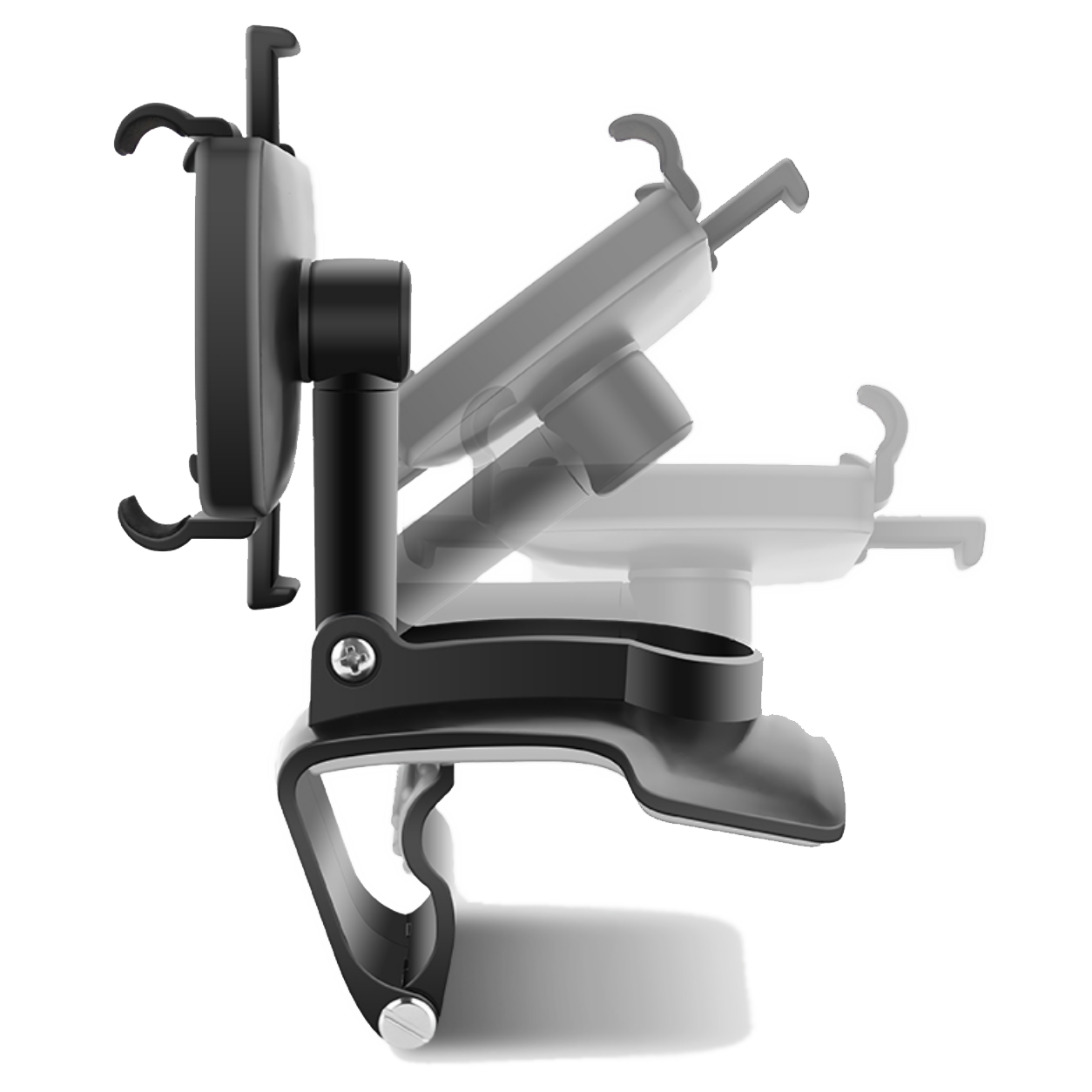 Works with all 3-7in Phones
You want to mount your phone, but you don't want it to be permanent...
Other car mounts can be annoying as they use some sort of adhesive or only clip on to your air condition vent which could cause damage to your car. For some mounts, you can't even move it once it's in place. Don't worry we got you covered.
Firm clip that stays in place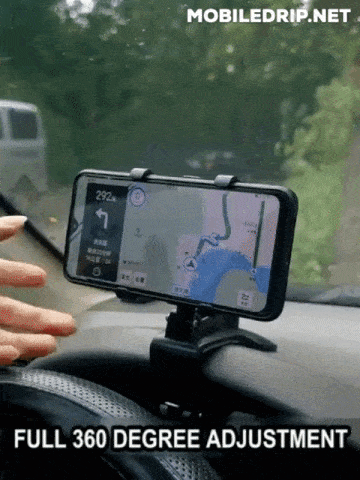 Spida Clip has a ball-in-socket style mount that allows you to turn it and spin it in practically any direction. It's a real life saver as you'll probably be twisting and turning it more than you think.
Change to Landscape or Portrait with ease

Fold the screen back to hide it from your sight
Easy To Clamp, Not Easy to Break
Spida Clip has a strong and ultra-durable ABS plastic that is hard to break. It makes it so this clip can be used over and over again without worry.
The clip is a genius mechanism that allows you to latch on to all types of flat surfaces in your car or your home.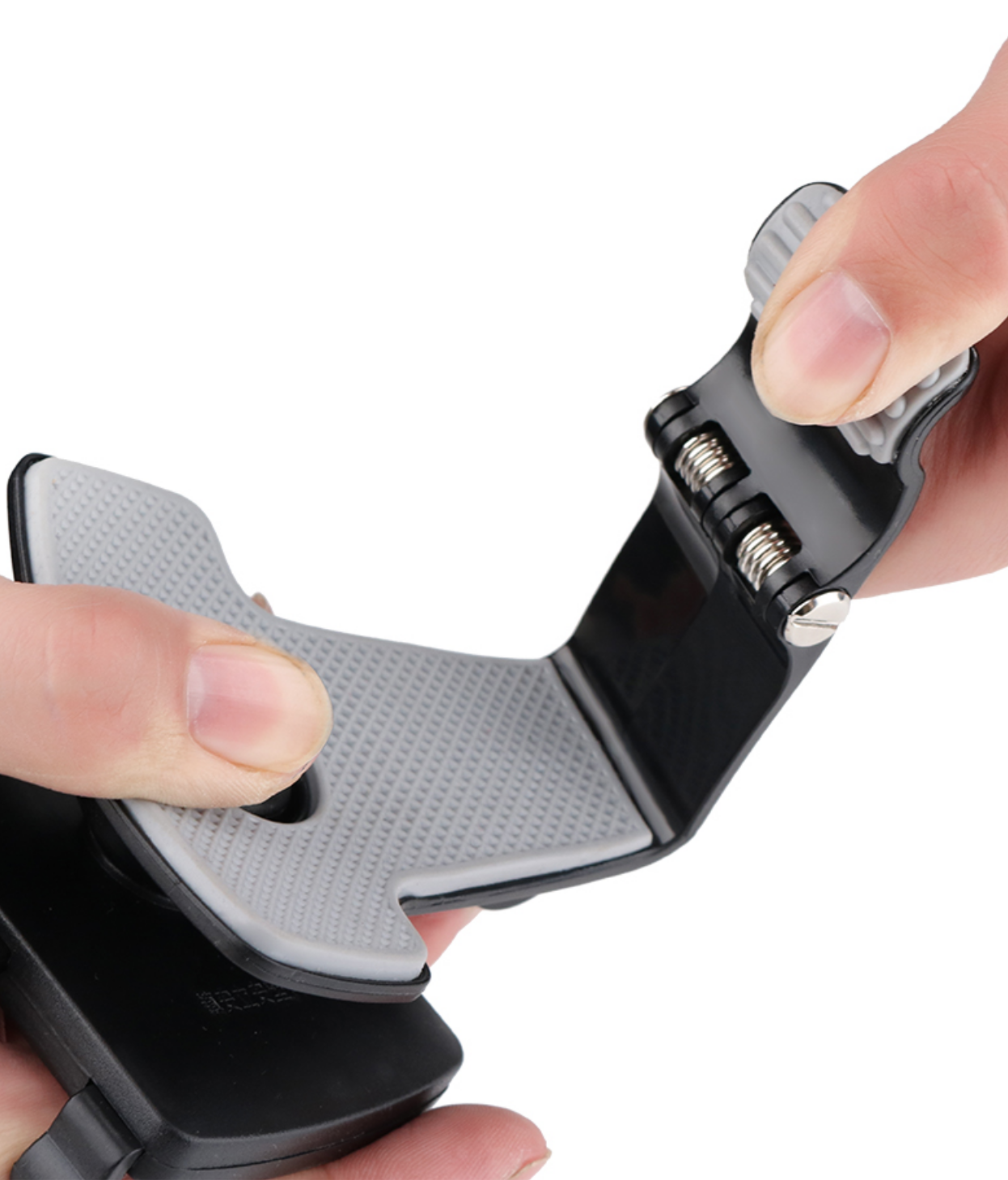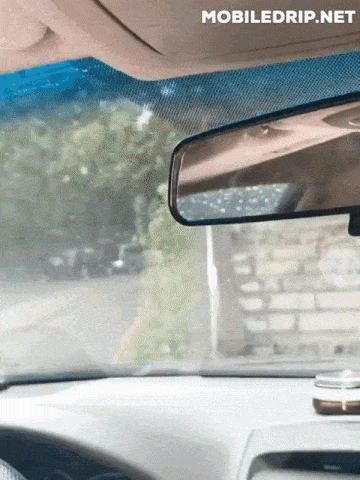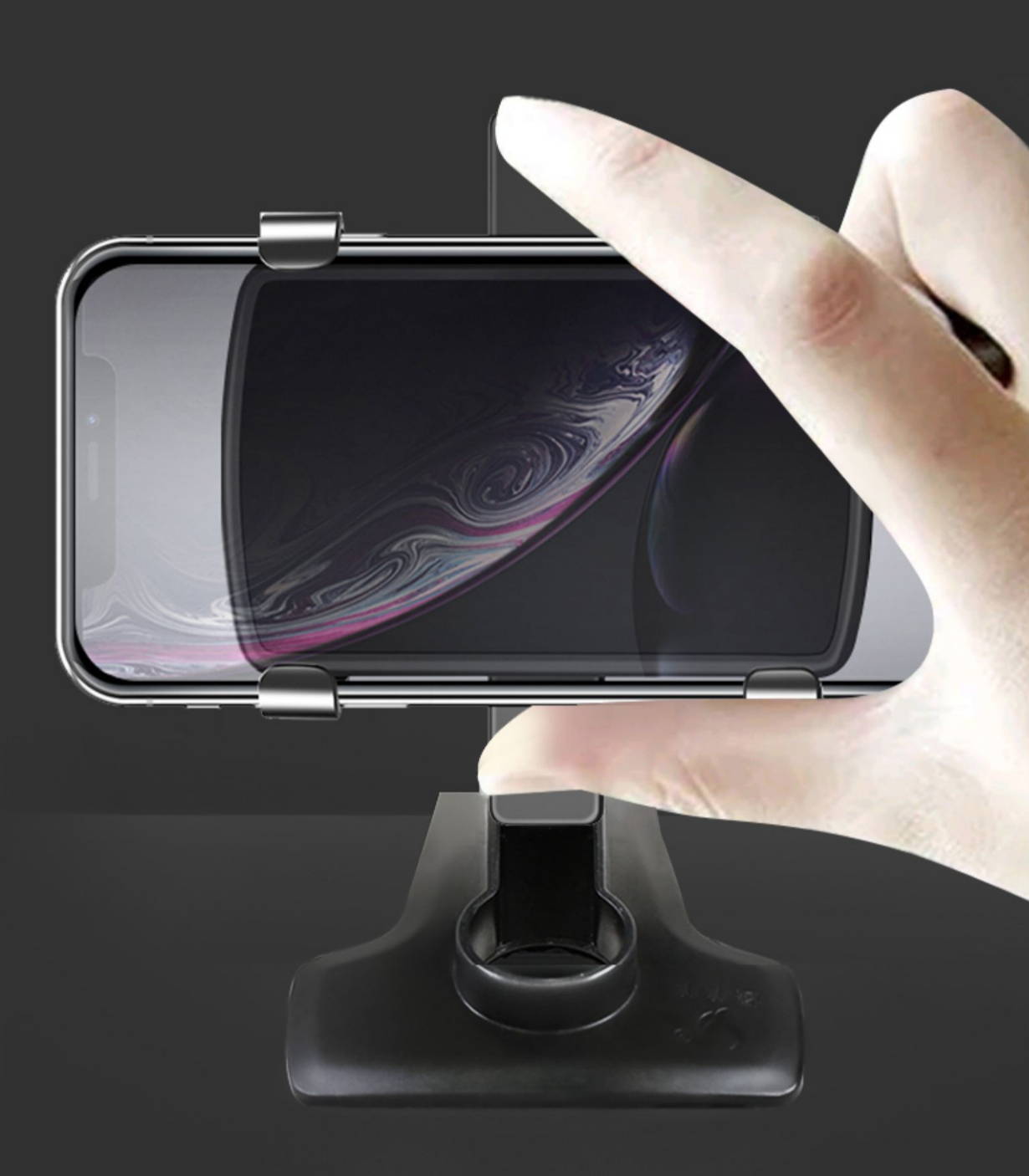 The universal car phone mount fits almost any phone size from 3-7 inches which pretty much captures all phones. It's easy one-hand accessible phone clip makes it easy to insert your mobile phone.
Easy one-handed access to clip your phone.

Fits phones from 3-7 inches

Holds phone safely and does not scratch it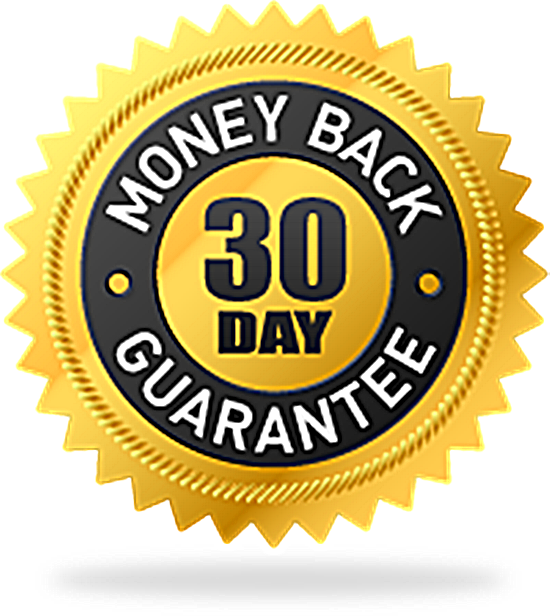 30-Day Money Back Guarantee
If you have any issues with your order of Spida Mount, please do not hesitate to contact our support. We're here for you 24/7
We make it a huge priority make sure you're satisfied while also having the utmost confidence in our products. We will make sure you are 100% satisfied with your order and provide a full refund or free replacement within 30 days of delivery.
Works with Almost Any Phone
It can hold any phone up in 7 inches
Strong material makes this stand last a long time.
Folds easily, boasting its compact and clever design
See what our customers are saying about 'Spida Mount'
DOPE
You can look at the road while adjusting horizontally and vertically. At first, you may be afraid of it affecting your sight. After installation, it does not block your sight.
Good for driving
Things are good, you don't need to turn your head to see the navigation when driving, it's safer
Love it
It's really easy to use, and the material is very textured. It's very firm, and you won't be afraid of the phone falling down. It's really good. The quality of the mobile phone bracket is very good, the design is reasonable and beautiful, and it is easy to load and unload. I like it very much and it is worth recommending
Love mine
Mobile phone stand is very easy to use, very satisfied. Mainly, it is very firm on the driver's platform, respect 👍🏻
Really good for dash
The quality is strong, you can fix it by putting the phone directly on the stand, and the stability is very good, and there is no noise during driving. In the future, you don't need to distract you to get the phone. The design is very easy to use.
Pretty good
Not bad, as recommended by my friends. This is good 👌 and it will not be pressed with the volume key. It has been used well. Don't worry about the phone. There is no place to put the stand when navigating. It's a good for every penny.
NICE!
Overall evaluation: Perfect user experience: Convenient
Installation situation: simple, can be installed anywhere at any time
Workmanship: simple Product material: very strong Overall I like it, I am very satisfied
Awesome
This mount has many applications and worked great in my car!