Sliq - Wallet & Card Holder
The Sliq wallet and cardholder is the slimmest and most convenient way to hold all your cards and money when you're on the go. If you're tired of a bulky wallet, Sliq is just for you. It's aluminum body makes it feel luxurious but also durable and solid. With it's pop-up button it makes accessing your cards a breeze.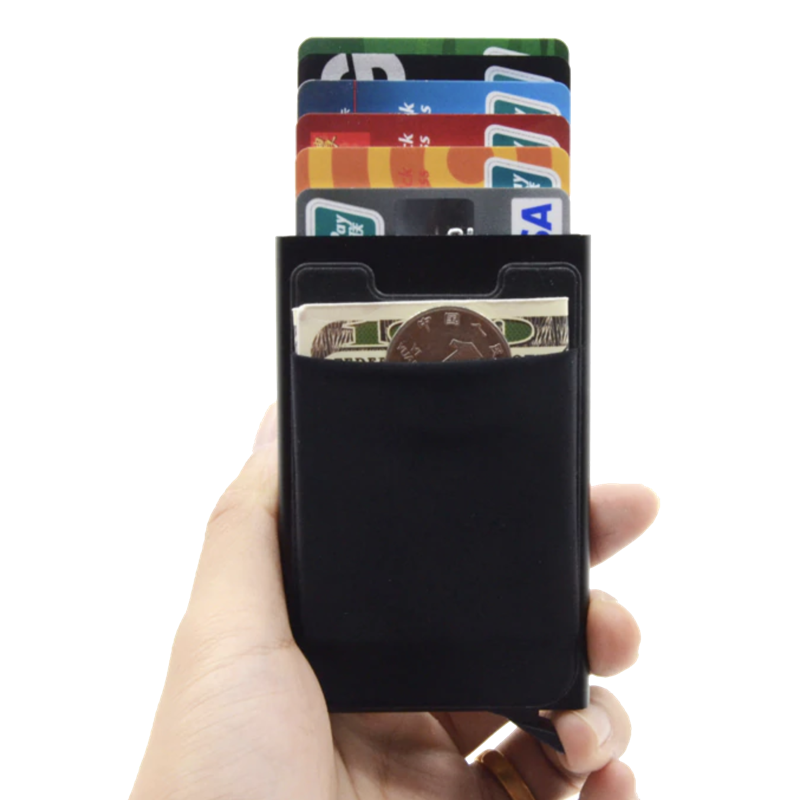 Easy access to all your cards with a push of a button

RFID Blocking for safe travel and electronic pick pocketing

Aluminum body for ultra-durable and luxurious feel

Extra Side Pocket for money, more cards, or extra storage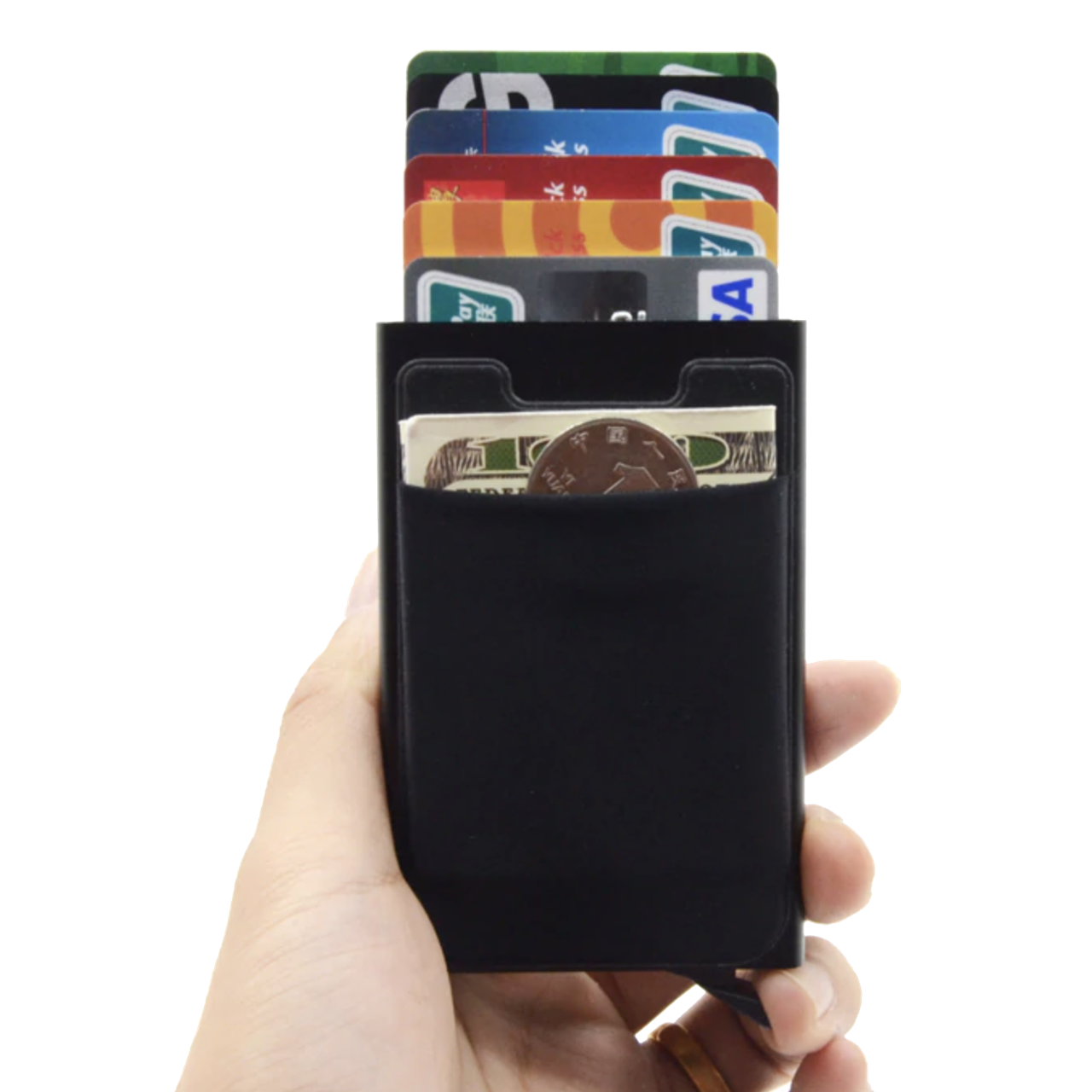 Works with all MagSafe Devices
Tired of carrying a bulky wallet in your pocket?
The Sliq will solve this annoying issue for you. With a slim and light design, the Sliq fits right in your pocket with minimum bulk. It has just enough space for everything you need on-the-go. There's space for all your cards, cash and more. With its cool card pop-up feature it makes it easy to access all your cards with a push of a button.
Easy access to all of your cards

Small, compact and portable

Aluminum high quality body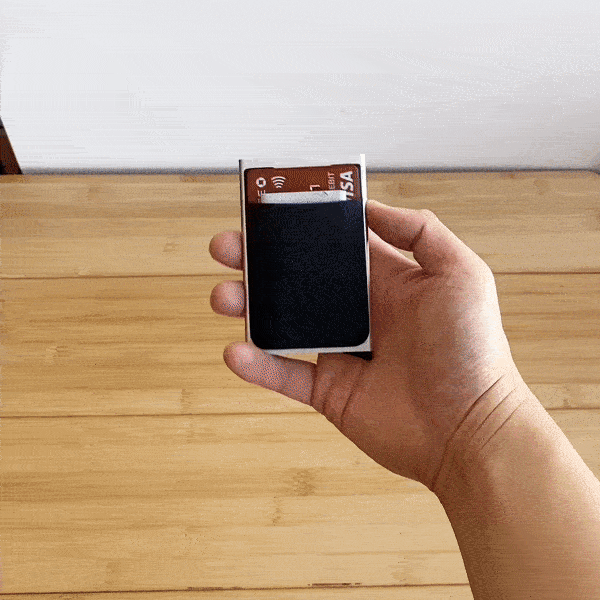 Pop-up all of your cards at once
Sliq is not just any card holder or wallet. It has a card pop-up feature that really makes this unique. With a single pull of our pop-up lever, you'll be able to pick from all your cards, making this wallet/card holder different from anything you've ever seen.
Load up to 6 cards in the card socket

One pull lever design! Just one pull and you'll see all your cards

Staggered design so all of your cards are easy to see at once
Sliq has a high grade aluminum body which gives it an extremely luxurious feel and durable experience. The aluminum is more than just a beautiful design to look at, it also is RFID Blocking which means you will be safe from electronic pick-pocketing and skimming. Your cards will be safe. Always!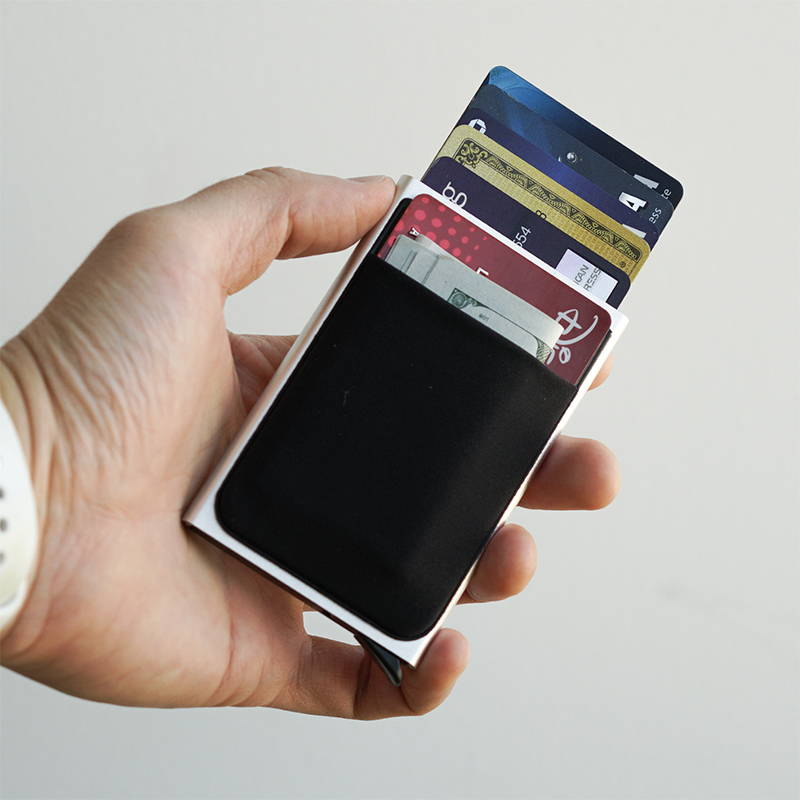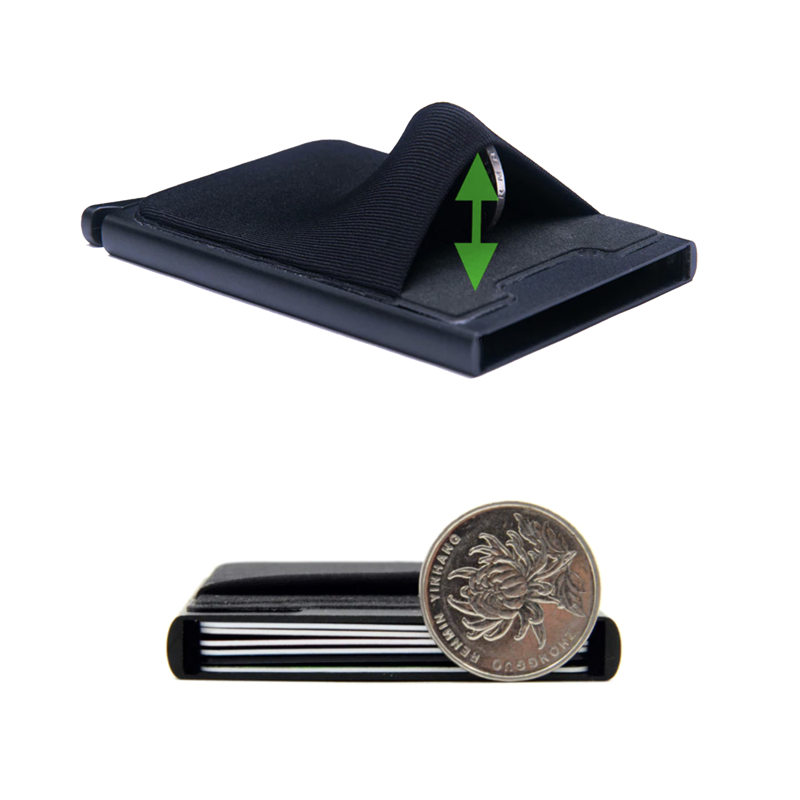 Built with a utility side pocket
Sliq has a nifty little side pocket built on the side of it so you can store extra stuff like cash, cards, change and more. It's made out of strong elastic material so it will stay tight, but will have plenty of room to store whatever you need to.
High grade elastic material

Can stretch out to at least 1.5 inches

Great for cash, more cards, change and more
Sliq is the smallest and most compact wallet/card holder on the market and it really takes the minimalist approach. It was designed to fit in your pocket without much bulk, but still enough room to carry all the essentials. If you like slim wallets and card holders, we promise this is the one you're looking for.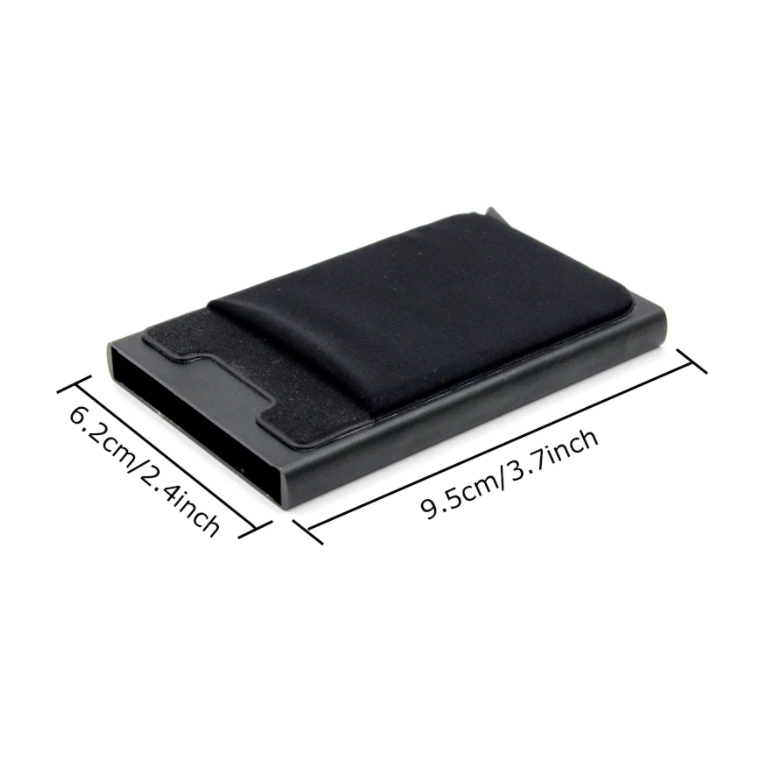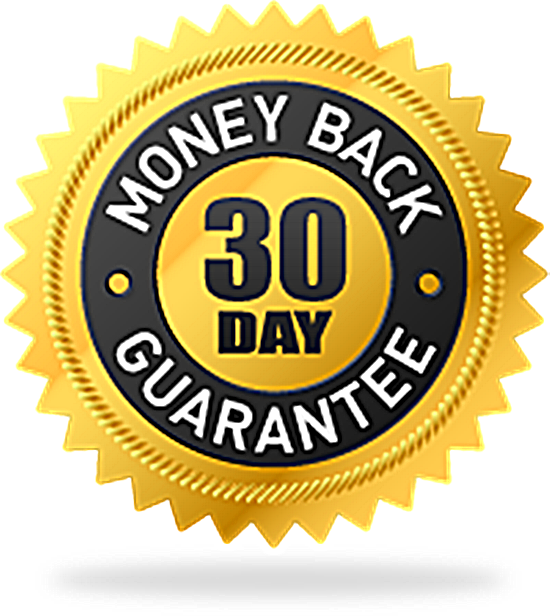 30-Day Money Back Guarantee
If you have any issues with your order of Sliq, please do not hesitate to contact our support. We're here for you 24/7.
We make it a huge priority make sure you're satisfied while also having the utmost confidence in our products. We will make sure you are 100% satisfied with your order and provide a full refund or free replacement within 30 days of delivery.
Access all your cards at the pull of a lever
Strong material makes this stand last a long time.
Fits in your pocket, purse, backpack or anywhere practically!
See what our customers are saying about 'Sliq'