Introducing the Quick Wipe Broom - a multi-functional cleaning tool that can easily tackle dust, dirt, hair, debris, and even liquid messes. This broom is designed for easy cleaning, storage, and usage, making it a convenient and reliable tool for any cleaning task at home.

Multifunctional 3-in-1 design

Effortlessly cleans any mess

Saves time, storage and space

High-quality and durable materials

Ergonomic and extended length

Ideal for any room in the home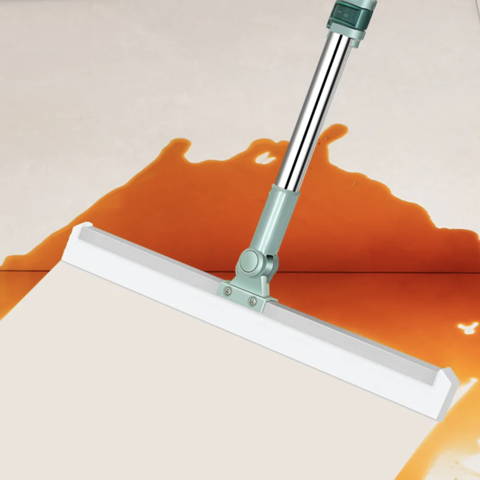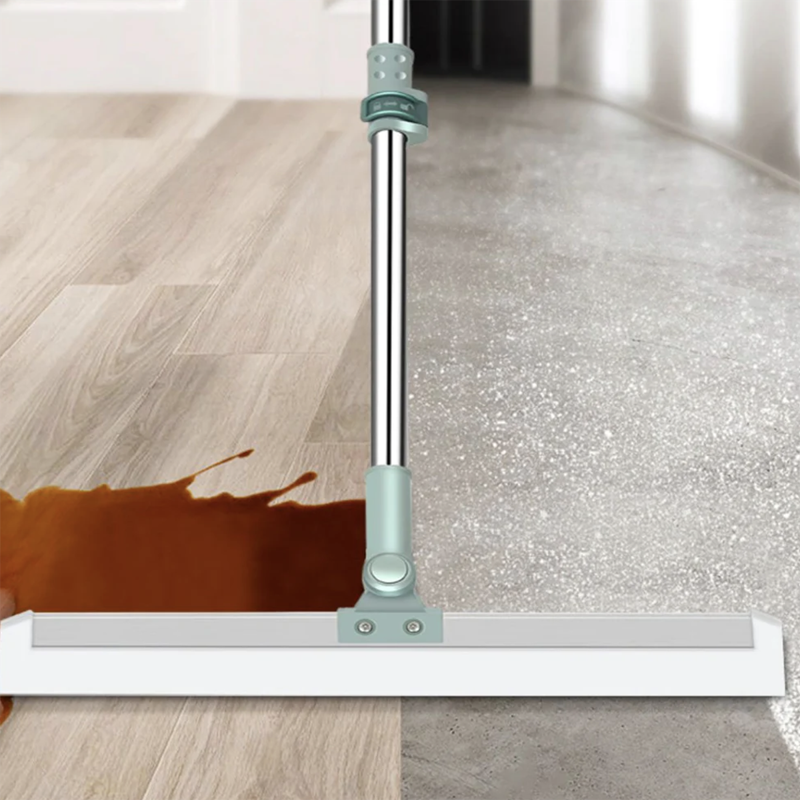 Multifunctional Cleaning Solution
The Quick Wipe Broom is far from your average cleaning tool. Its innovative 3-in-1 design combines a sweeper, scraper, and squeegee to handle any mess you come across, while simultaneously saving you time, effort, and storage space. Whether it's dust and dirt, pet and human hair, liquid spills, broken glass, or sticky ketchup, the Quick Wipe Broom can tackle it all with ease.
Cleans any mess effortlessly
Versatile Cleaning on All Surfaces
The Quick Wipe Broom is the ultimate cleaning tool for any surface in your home. Whether you have hardwood floors, tile, carpet, or rugs, this broom is designed to handle any mess with ease. And that's not all - its versatile design allows it to clean windows, shower walls, and other surfaces too. No matter where you use it, the Quick Wipe Broom leaves surfaces spotless and sparkling clean.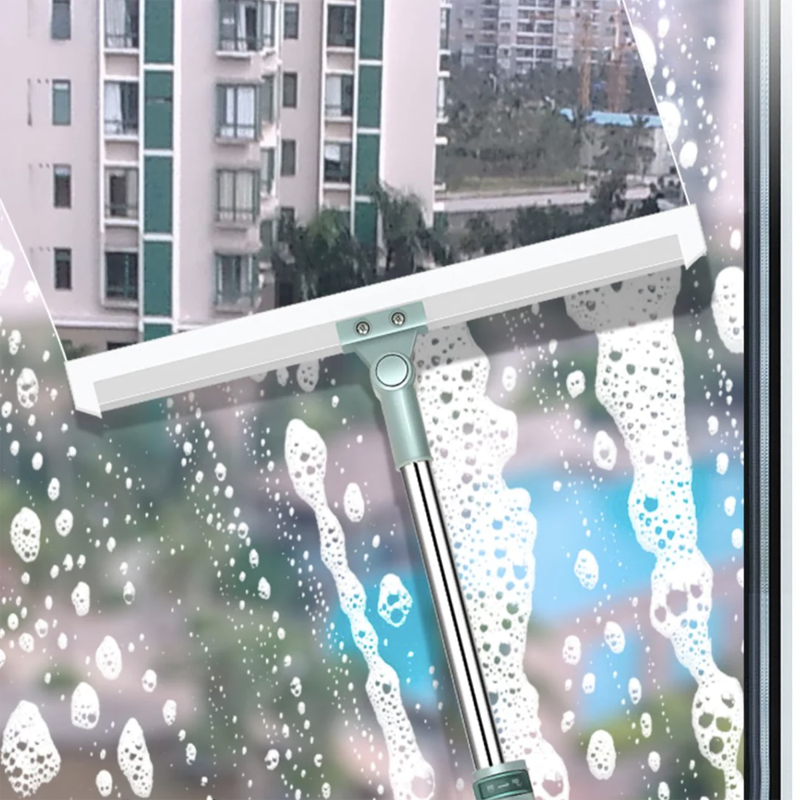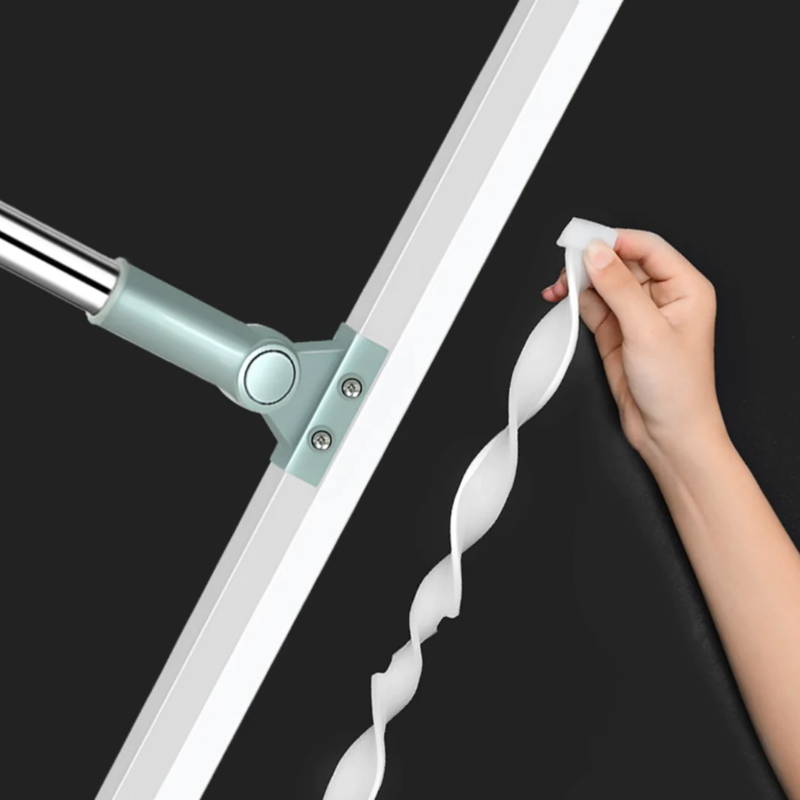 Exceptional durability and cleaning power
The Quick Wipe Broom is crafted from high-quality materials like TPR and aluminum alloy, ensuring it's durable and long-lasting. Its TPR broom head effortlessly fits on any surface, leaving no trace of dust behind, while still gentle enough to prevent scratches. Thanks to its innovative design, the Quick Wipe Broom also prevents hair from tangling up, making cleaning a hassle-free experience.
High-quality materials used

Gentle on surfaces, tough on dust
Ergonomic design for floor-to-ceiling cleaning
Cleaning can be a hassle, especially when you're constantly bending over or reaching for high places. But with the Quick Wipe Broom's ergonomic design and extended length of 126cm/49.6", cleaning high windows, cupboards, and even ceilings has never been easier. Its broom head can also be angled 180 degrees, allowing you to sweep underneath furniture without any difficulty. Say goodbye to back pain and hello to effortless cleaning with the Quick Wipe Broom.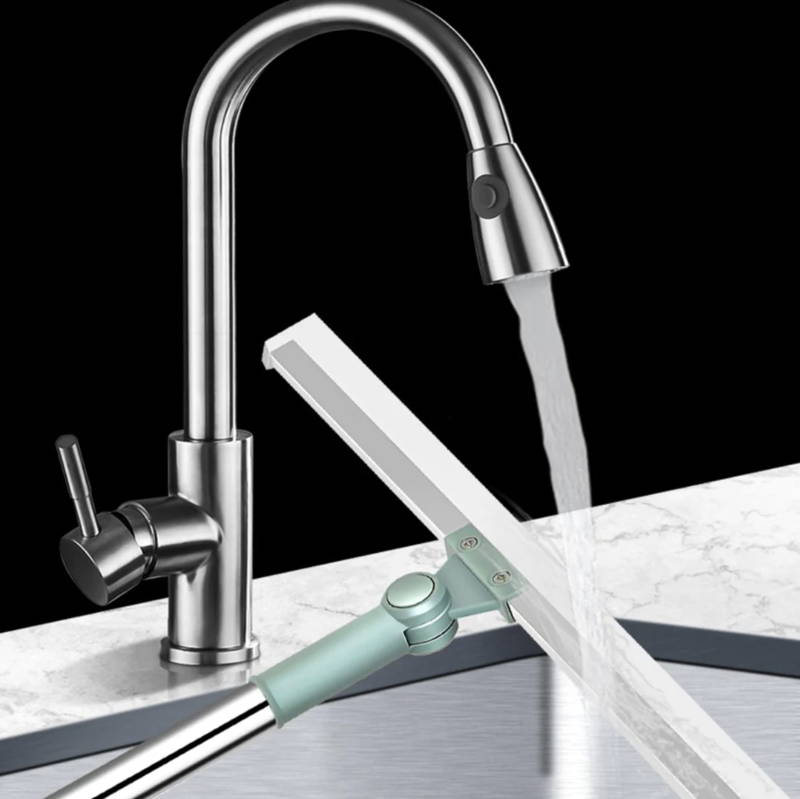 Effortless and Debris-free Cleaning
Say goodbye to hours of picking out debris from your broom head with the Quick Wipe Broom. Its easy-to-clean design allows you to simply rinse it under water and watch as dirt and debris disappear. Thanks to its innovative broom head design, the Quick Wipe Broom doesn't retain any dust or hair, saving you valuable time and effort during the cleaning process.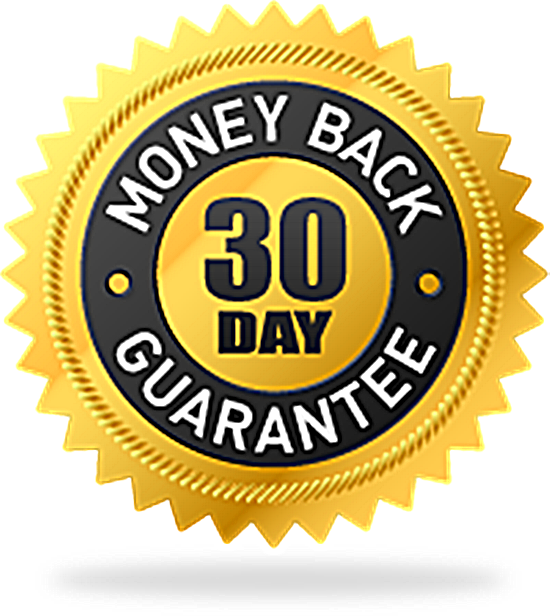 30-Day Money Back Guarantee
If you have any issues with your order of Quick Wipe Broom, please do not hesitate to contact our support. We're here for you 24/7.
We make it a huge priority make sure you're satisfied while also having the utmost confidence in our products. We will make sure you are 100% satisfied with your order and provide a full refund or free replacement within 30 days of delivery.
See what our customers are saying about 'Quick Wipe Broom'