MagnaBolt - Magnetic External Power Bank
The MagnaBolt is a magnetic external Power Bank made just for the iPhone 12 as it works perfectly with the MagSafe back that the phone has. It magnetically attaches to your iPhone in order to provide a strong and powerful charge that will fill up your battery at a lightning fast rate. Most importantly, no more wires on the go!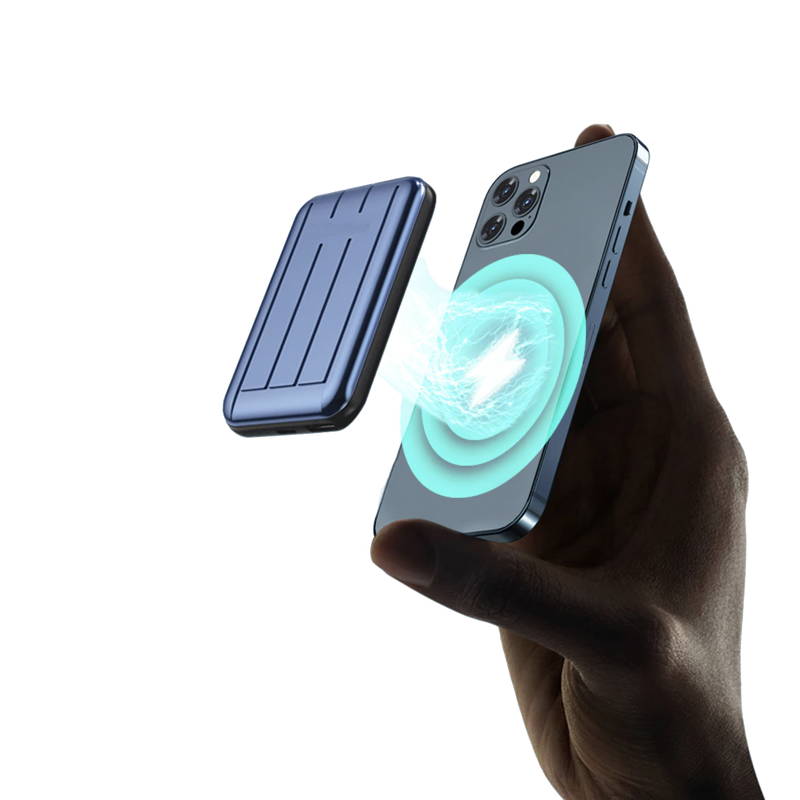 Full support for new iPhone 12 MagSafe back

Super Fast charging, QC 3.0 enabled

Long Lasting and ultra-durable material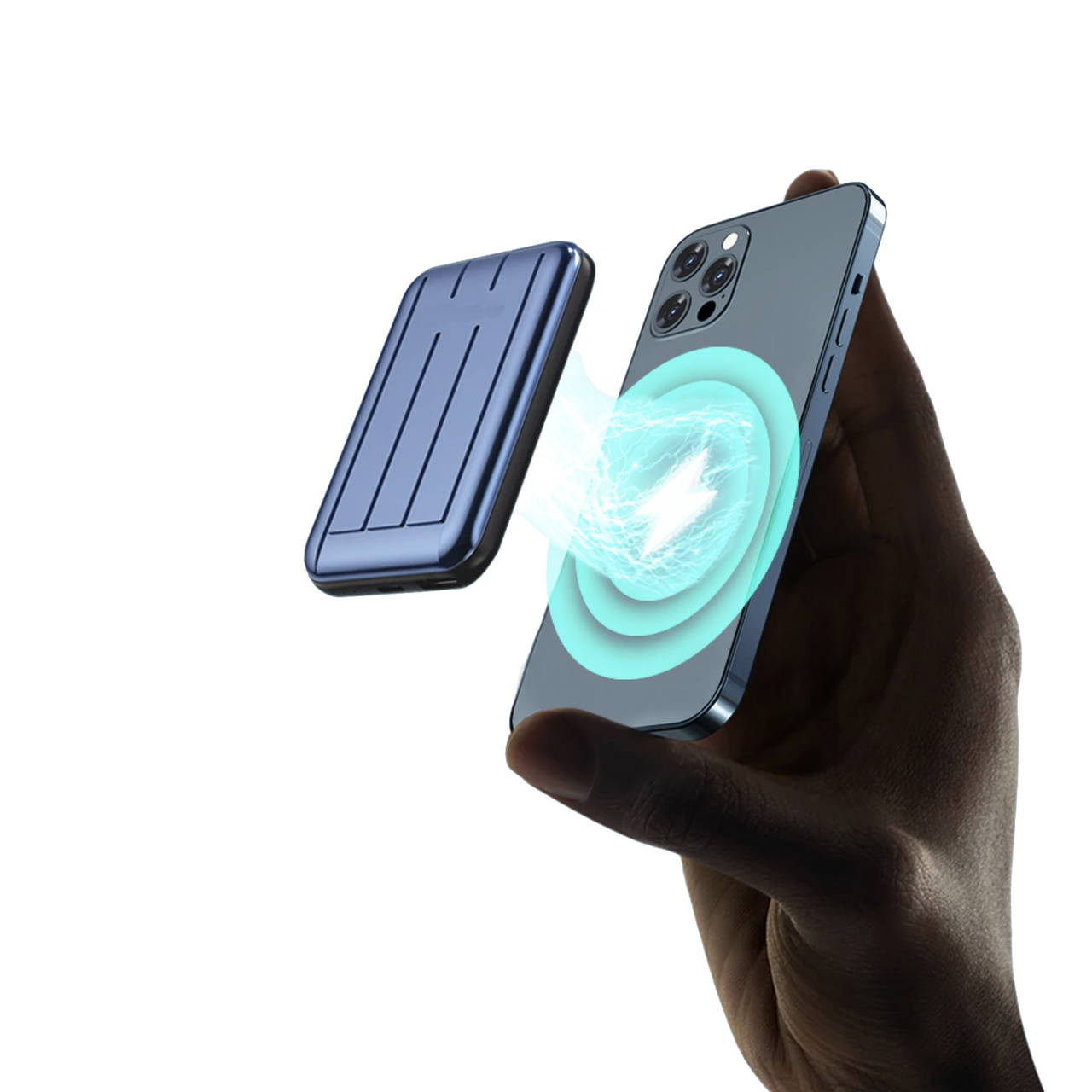 Works with all MagSafe Devices
Tired of carrying around a wire when you use your power bank?
No problem! The MagnaBolt easily attaches to your iPhone 12 through its magnetic MagSafe backing. It's strong so it can stick on there by itself while providing a powerful charge. There's no need to bring a wire out when you need some extra juice on your phone, all you have to do is stick it on the back of your phone and you'll have power in no time!
Super fast charging, up to 15w

Small, compact and portable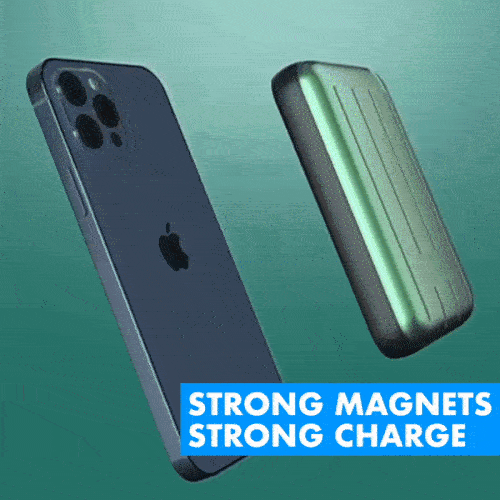 MagnaBolt is the perfect external power bank because it magnetically attaches to your phone and provides an amazing charge. No more carrying around wires when you go out with this device.
Attach it to the back of your iPhone 12 easily

Shake proof! Does not easily fall off when attached

Fits in your pocket, backpack, purse or practically anywhere!
Perfect alignment, easy attachment
MagnaBolt aligns up perfectly on your iPhone 12 as it's designed to lock into the perfect spot. There's no need to fidget with it when putting it on, it should easily align to just the right spot to charge efficiently. Putting it on is effortless and makes it easy for on-the-go situations.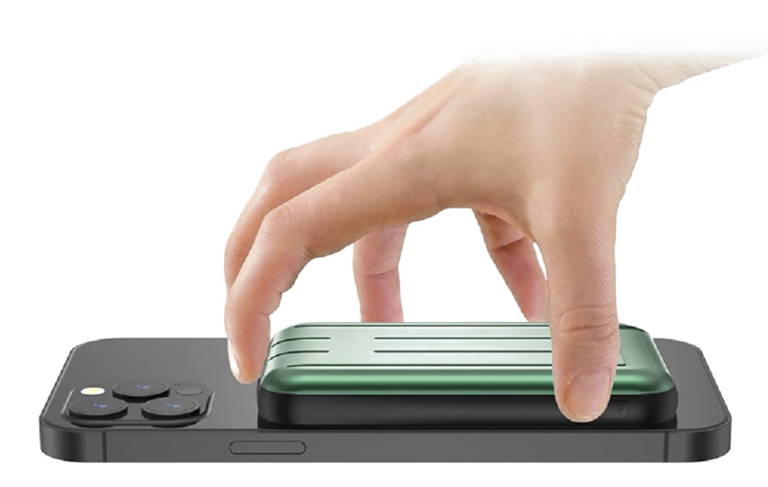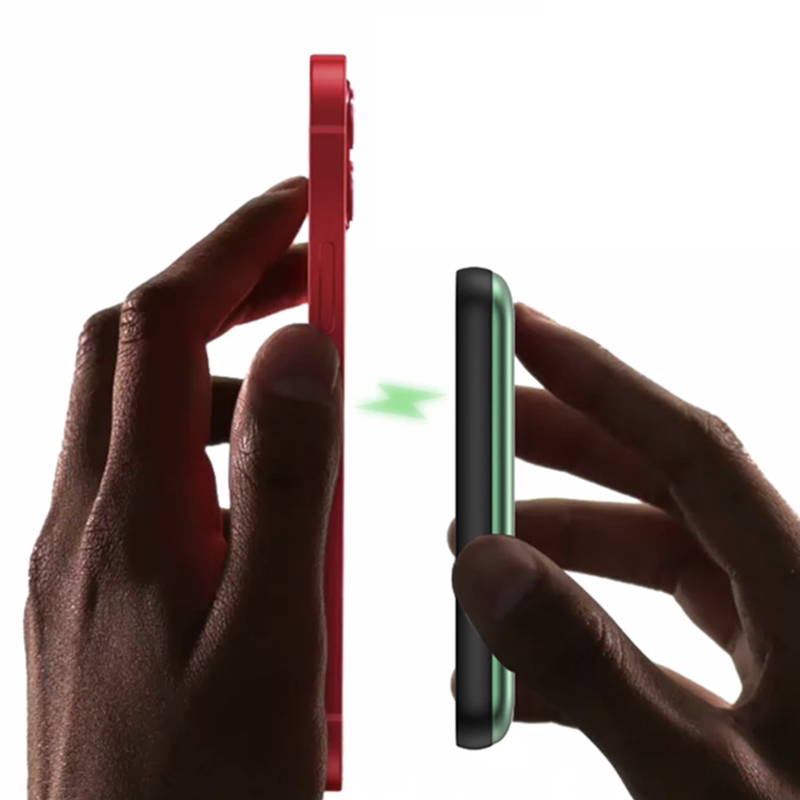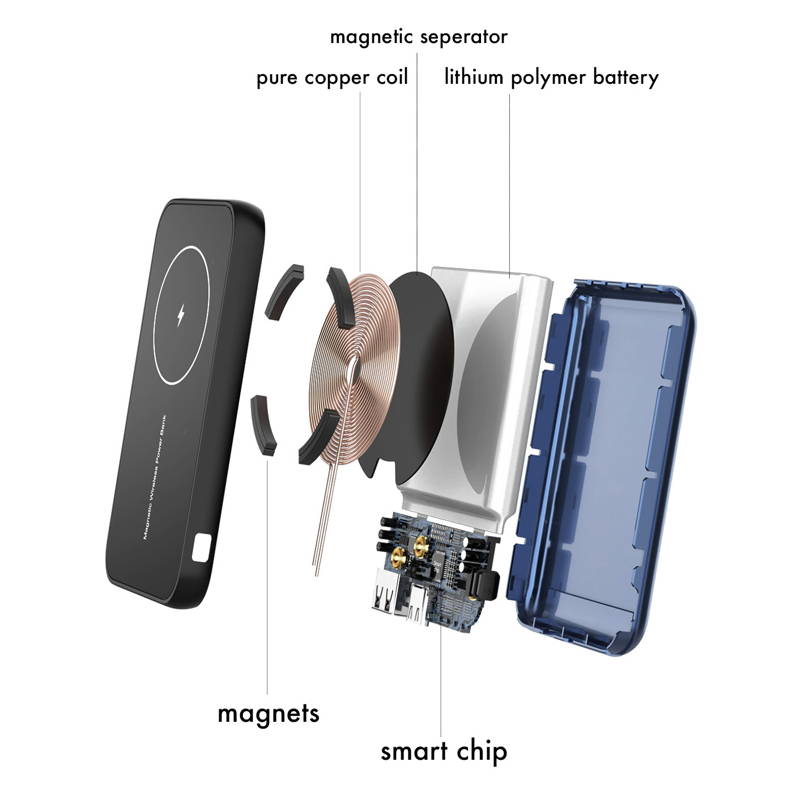 Built with all the newest & best technology
The MagnaBolt has the latest and greatest technology for an external power bank. It has the fastest charging and a smart chip that allows it to charge efficiently and safely. It's built perfectly to work with the iPhone 12.
20w with wired connection, PD + QC Quick Charge

Fast charging and QC 3.0 enabled

Charge two devices at once (one wireless, one wired)
Works with all iPhone 12 MagSafe Cases
MagnaBolt works through cases as well! Apple sells an iPhone 12 MagSafe case that works perfectly with all iPhone 12s and MagSafe devices. The MagnaBolt will only work as long as the case is built to work with MagSafe. A lot of aftermarket cases may work, but please keep in mind that without the MagSafe ring built into the case, no magnetic products will be guaranteed to work. Please make sure your case is built for MagSafe products.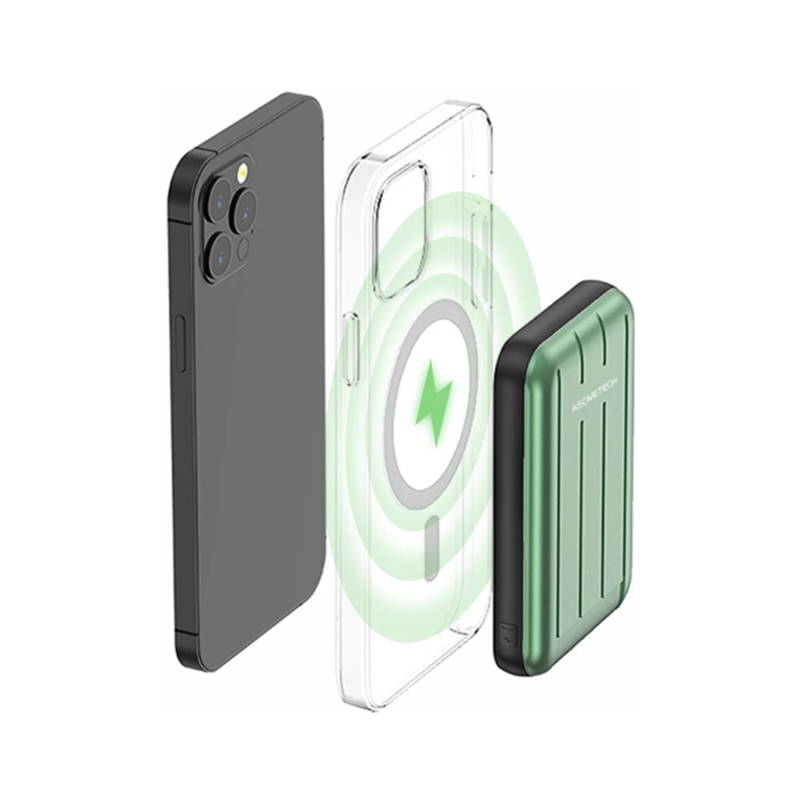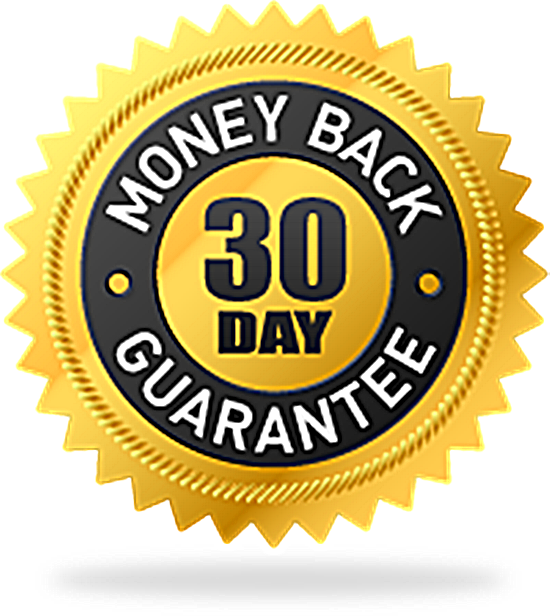 30-Day Money Back Guarantee
If you have any issues with your order of MagnaBolt, please do not hesitate to contact our support. We're here for you 24/7.
We make it a huge priority make sure you're satisfied while also having the utmost confidence in our products. We will make sure you are 100% satisfied with your order and provide a full refund or free replacement within 30 days of delivery.
Works with All MagSafe Apple Products
Works with new iPhone 12, Apple Watch and Apple AirPods Wireless Charging Case
Strong material makes this stand last a long time.
Fits in your pocket, purse, backpack or anywhere practically!
See what our customers are saying about 'MagnaBolt'