Luxsh - Ultimate All-In-One Charger
Charges your Apple & Android devices up to 4X faster than your average wired cables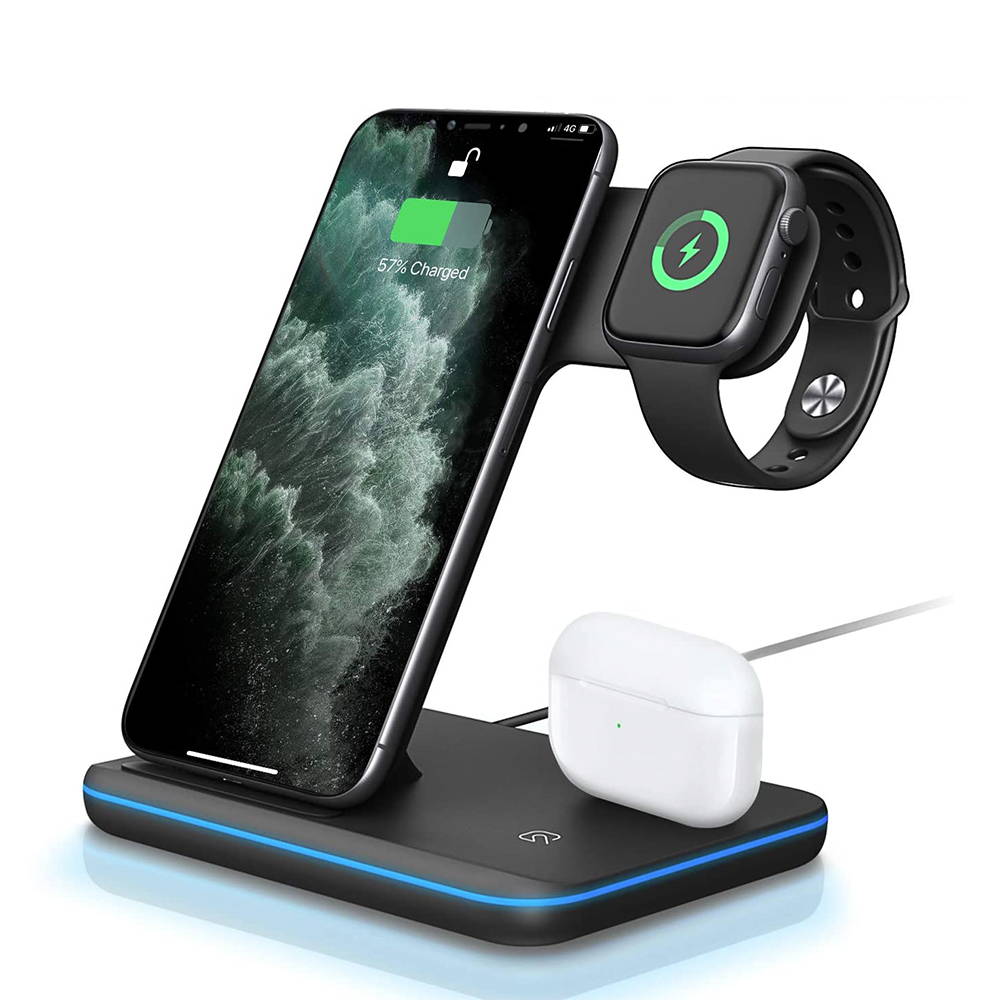 Charges 3 of your devices at the same time

4x Faster wireless charging speeds

No need to plug in various cables

Compatible with Apple Products

Compatible with Android Products

Beautiful All-in-One Design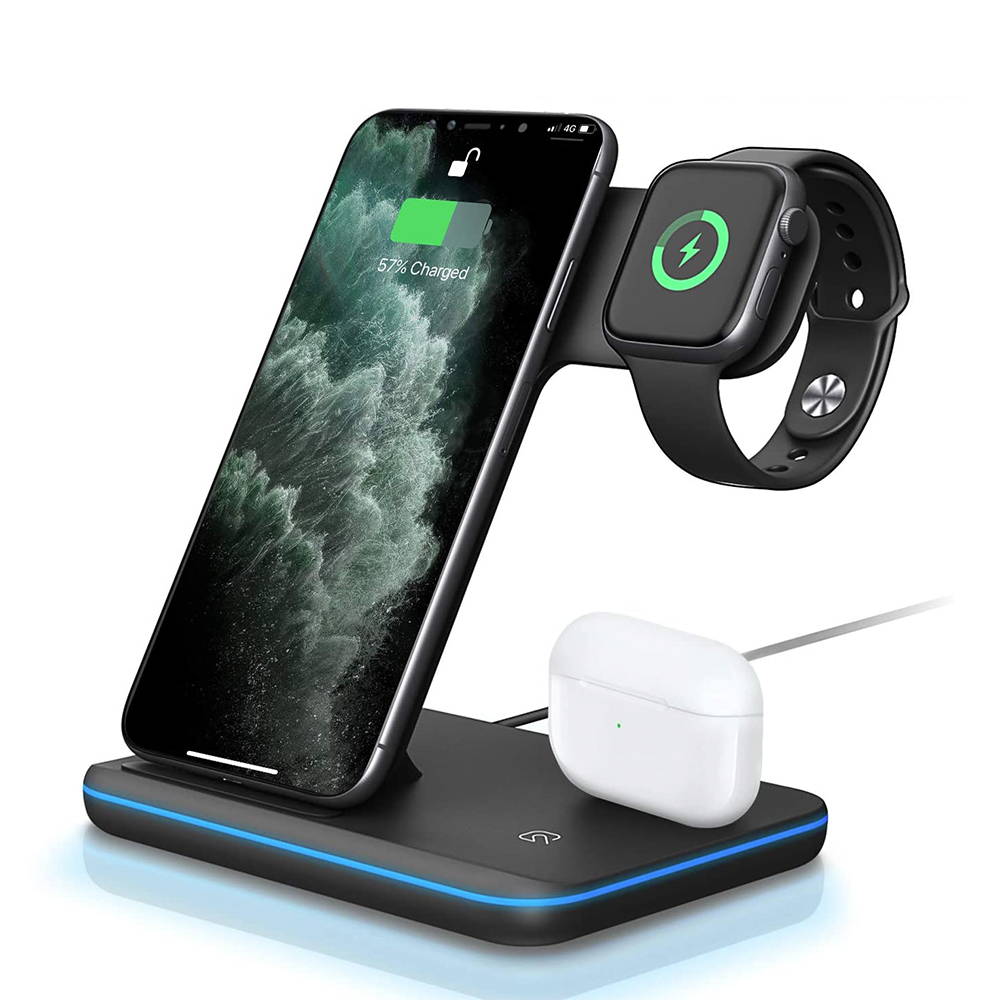 You've got a lot of smart devices...
It's a hassle trying to connect and manage all the cables for all of them...
Don't worry... We've got the perfect solution
No more hassling with plugging in each device

No more tangled cables and messy situations

No more waiting hours to get your devices charged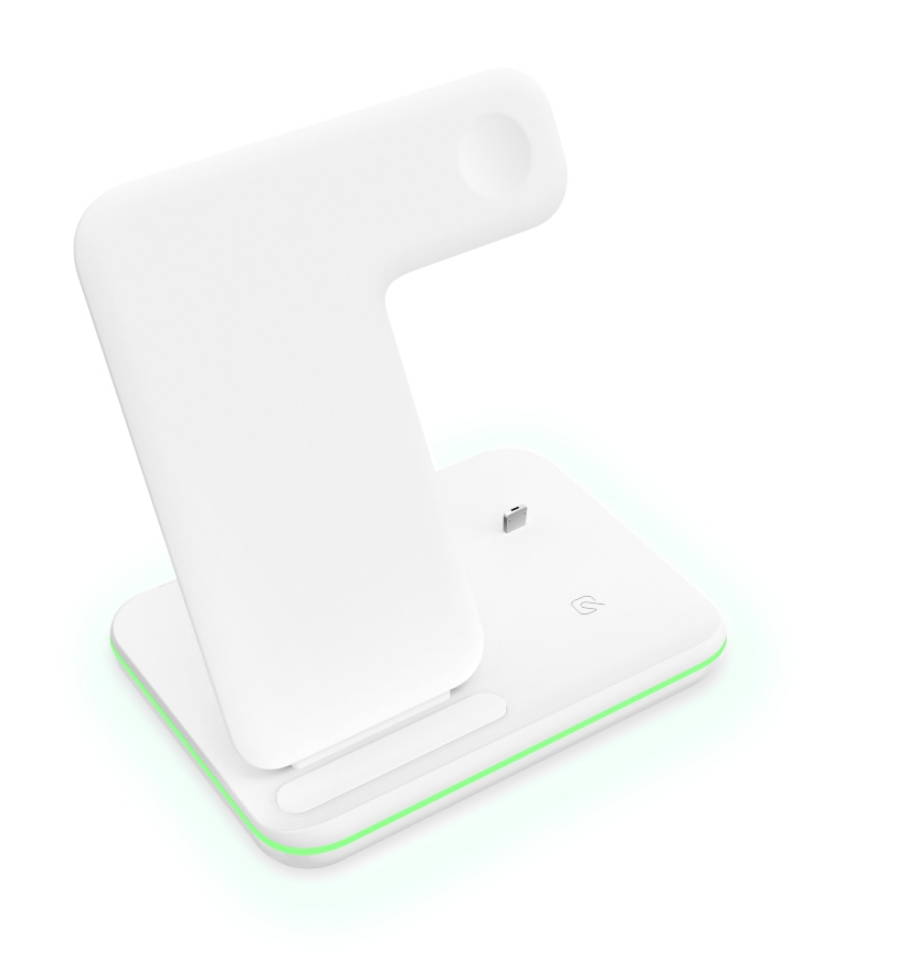 We've got all your problems solved.
Luxsh is the ultimate all-in-one solution that will charge your Android and Apple smartphone, smartwatch and earbuds without the hassle of tangled wires and cables.
Charge 3 Devices at the same time (Watch, Smartphone & Earbuds)

Apple & Android compatible devices
Luxsh is powered by the latest Quick Charge 3.0 technology that is proven to charge all of your Apple and Samsung devices up to 4x faster than your average wired cable.
That means you'll spend less time sitting around waiting for your devices to charge or waiting for enough outlets to manage all your devices.
Luxsh is compatible with all Qi-enabledApple & Android smart devices.Whether you've got an iPhone, Samsung, AirPods, Apple Watch or Galaxy Watch, this charger stand will work for you.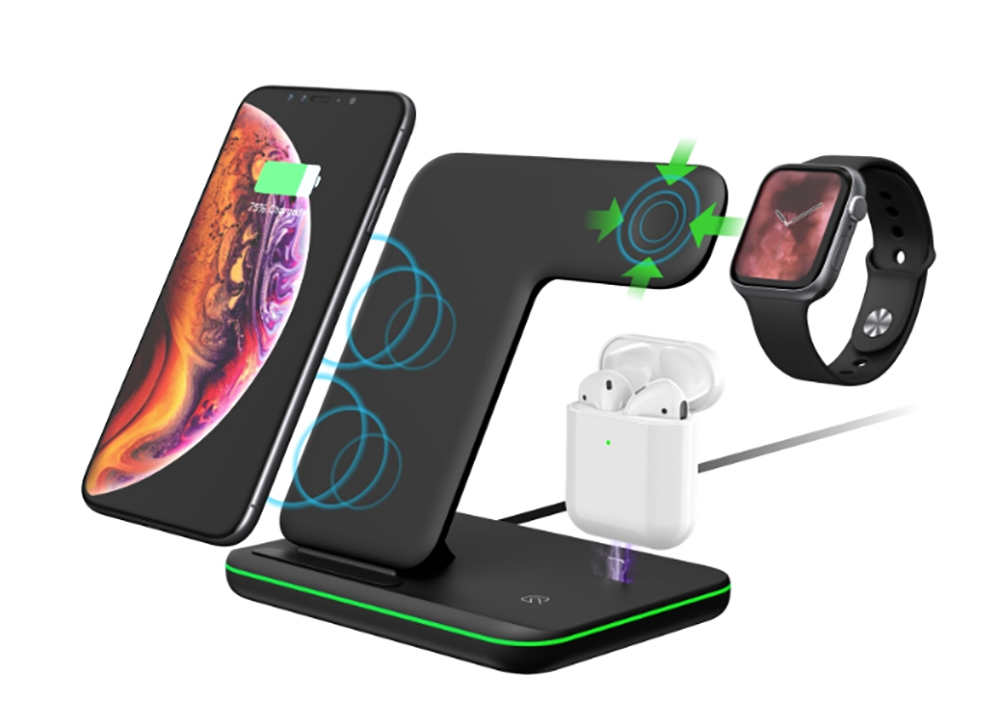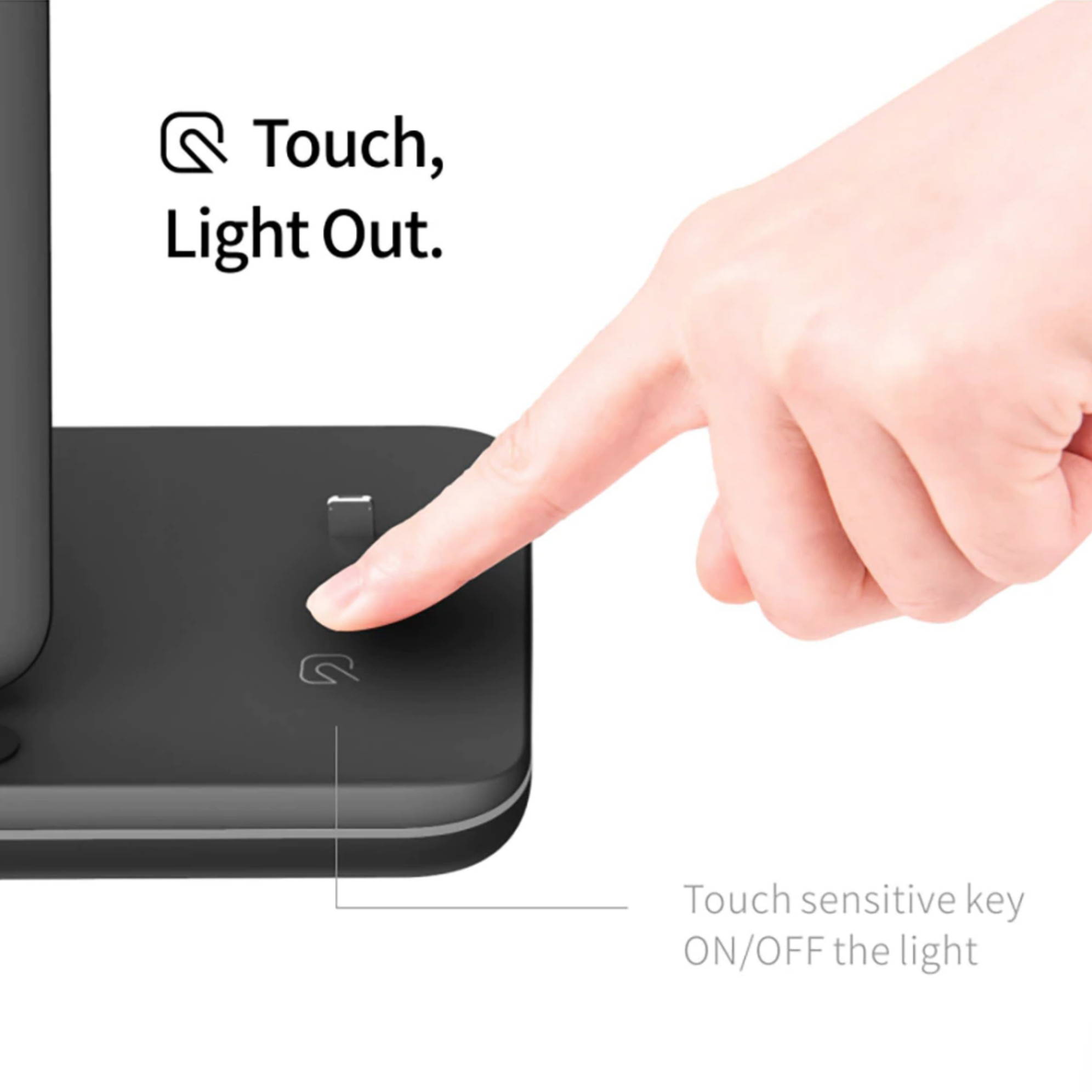 No annoying bed-side light
Luxsh has a simple one-touch feature that lets you easily turn out that bright LED light so you can sleep without any annoying bed-side light.
The light can also be used as a night light if you do decide that you want it on. The touch button is a solid build and makes it feel futuristic.
Please make sure to choose the right model when ordering
Luxsh can charge through most conventional plastic phone cases and can even charge your smartphone on multiple platforms!
Horizontal and vertical support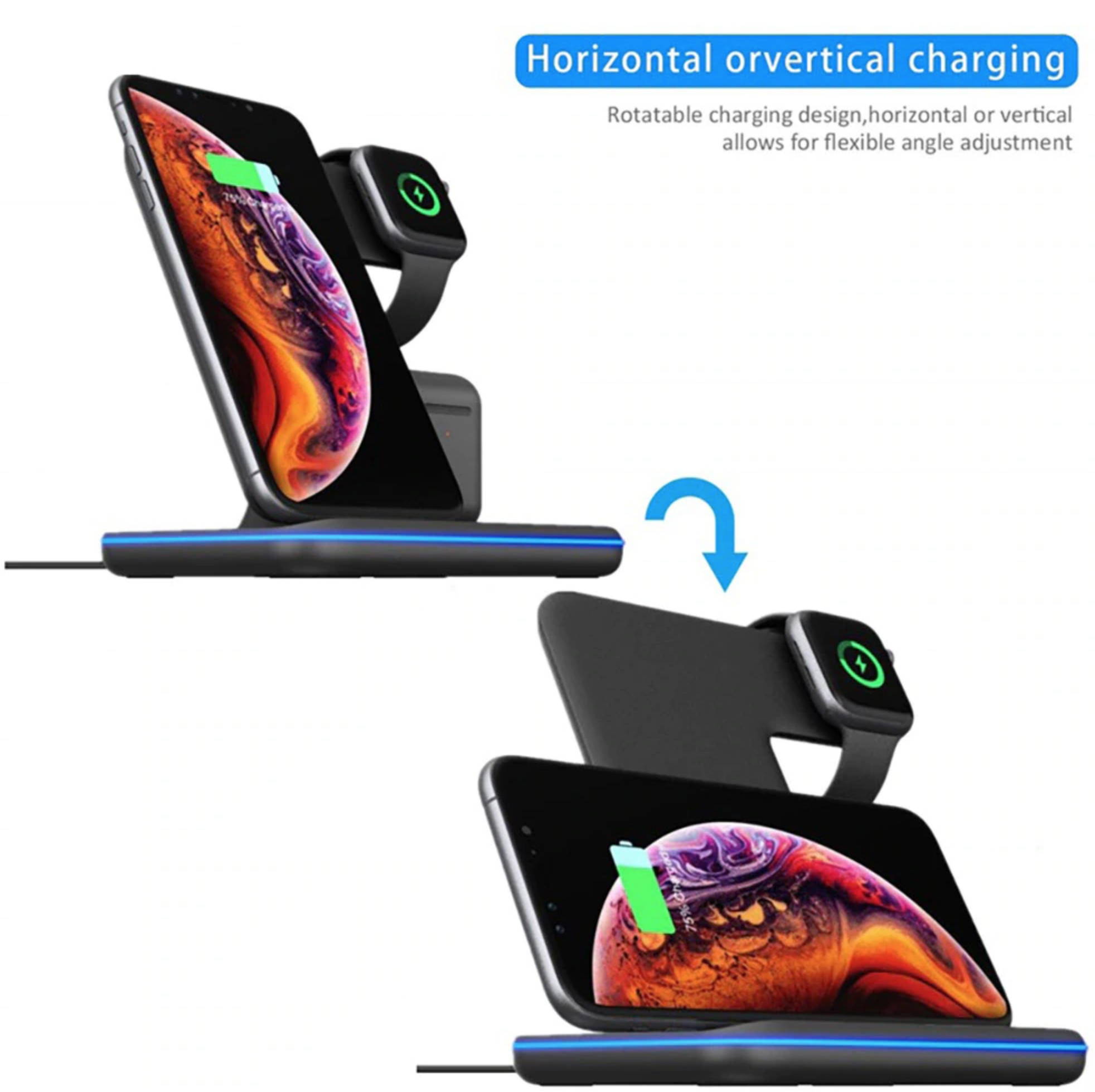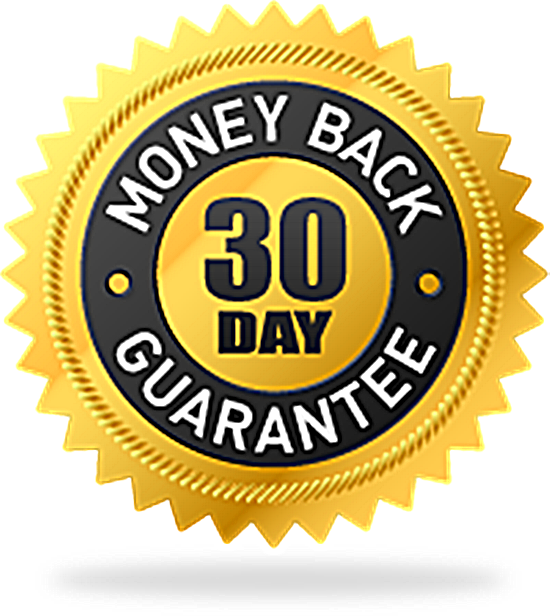 30-Day Money Back Guarantee
If you have any issues with your order of Luxsh Wireless Charging Station, please do not hesitate to contact our support. We're here for you 24/7
We make it a huge priorty make sure you're satisfied while also having the utmost confidence in our products. We will make sure you are 100% satisified with your order and provide a full refund or free replacement within 30 days of delivery.
Charges throgh conventional plastic, silicone and TPU cases, including the Otterbox cases and all cases on this website.
Powered by a single QC 3.0 Type-C adapter
Charges up to 3 Qi-enabled devices at the same time.
Latest Qi 3.0 wireless charging technology
Total output: 18w
Intelligent heat-ventilation system for continuously balanced airflow.
Keeps your devices cool and away from harm.
Qi, FCC and RoHS certified.
In other words, what you're getting is approved, inspected and legal!
See what our customers are saying about 'Luxsh'